About us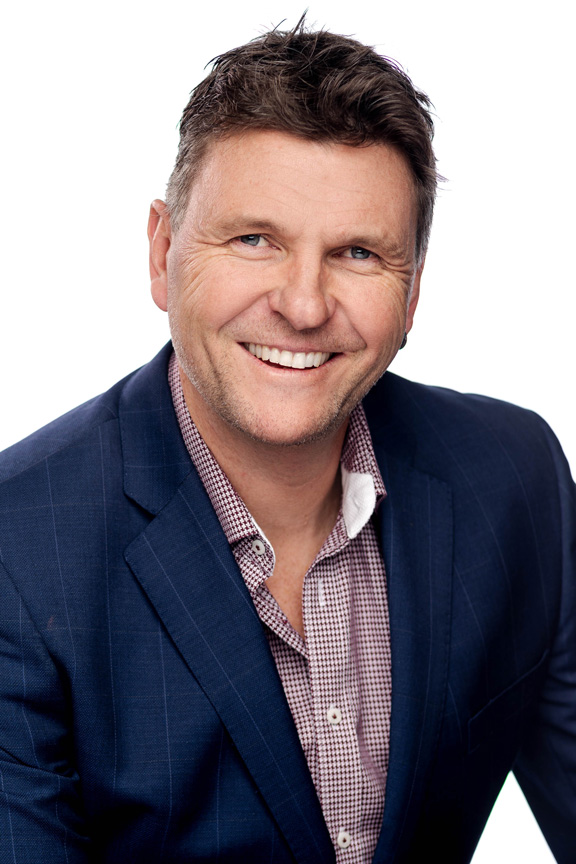 Paul Eadon
Paul has been in the Mortgage Industry for over 20 years. In 2006 Paul noticed a lack of family focused Mortgage Planning which was why he established – Eadon Home Loans.
Paul's extensive understanding of the finance industry gives him the know-how to enable him to source the right package for you. Paul streamlines the process making it as simple as possible for you, and has access to over 20 Lenders and is an accredited member of MFAA. Paul takes the time to focus on you and your families' requirements to make certain you have the best plan to suit your circumstances now and into the future.
Call Paul to make an appointment to discuss your Home Loan requirements today.
Phone: +61 (08) 8351 9359
Mobile: 0410 429 402
Fax: +61 (08) 8354 3054
Email: paul@eadonhomeloans.com.au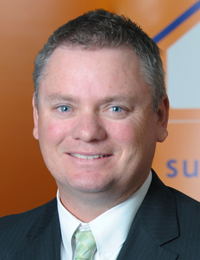 Dave Kennewell
Dave has worked in the Finance Industry for over 27 years including 12 years as a Mortgage Planner. Dave joined Eadon Home Loans in 2008. He and Paul share the same ideals and values regarding helping families plan for their future.
Dave gets to know his clients on both a professional and personal level. Dave's knowledge enables him to recommend the right home loan to suit your needs; he always looks for the right loan for you, not the lender. He has access to an extensive lending panel is a member of FBAA.
Call him today for an appointment.
Phone: +61 (08) 8351 9359
Mobile: 0433 500 301
Fax: +61 (08) 8354 3054
Email: dave@eadonhomeloans.com.au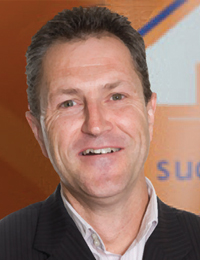 Michael Ferrier
Michael has over 20 years experience as a Mortgage Consultant having worked in the banking industry for over 25 years. As well as this hands on experience he also has a Diploma of Financial Services – Finance Mortgage Broking. His vast knowledge of all facets of banking gives him an unprecedented level of expertise that will enable him to package the right deal every time for you.
Many people find the world of banking a daunting process with so many different mortgage options available. Michael removes the guess work and minimises the stress of making such an important decision. Michael's expertise encompasses a wide range of financial solutions, specialising in residential home loans, business/commercial loans, plant & equipment finance and leasing. Michael is MFAA accredited and has access to a panel of over 20 Lenders.
For Michael it is all about ensuring that you receive the best available customer service experience possible. Be very confident that his passion to exceed your service expectations will ensure you will be in safe hands every step of the way.
Phone: +61 (08) 8351 9359
Mobile: 0488 086 484
Fax: +61 (08) 8354 3054
Email: michael@eadonhomeloans.com.au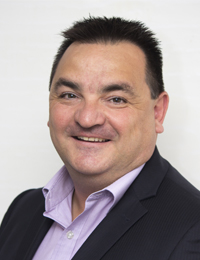 Brenton Parsons
Brenton has worked in the mortgage and finance industry for over 29 years and has experience at both banks and credit unions. During this time Brenton has worked across a wide range of areas of finance, from first home buyers through to commercial investors.
Brenton's focus is to offer reliable, personal service by taking the time to meet and understand your finance needs to ensure that you are matched with the best lender for your individual circumstances.
Brenton holds a "Masters of Business Administration (MBA)" along with a "Diploma of Finance and Mortgage Broking Management". He is also a full member of the MFAA.
So whatever your finance need, call Brenton for a no obligation appointment today
Phone: +61 (08) 8351 9359
Mobile: 0477 778 330
Fax: +61 (08) 8354 3054
Email: brenton@eadonhomeloans.com.au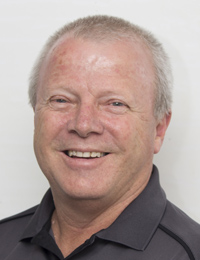 Terry Annett
Terry's life experience and professional expertise and knowledge, gathered from over 30 years in the banking and finance industry, position him well to meet the needs of clients looking for solutions to their lending needs.
From first homebuyers, and families looking to upgrade, renovate or build, through to seasoned investors, Terry's experience, knowledge and personalised approach are sure to appeal to many people on the hunt for a skilled and sympathetic mortgage adviser.
Terry prides himself on his personalised service. This has seen him develop many long-term relationships with clients who in turn have shown their confidence in his expertise with repeat business and recommendations to family and friends.
Phone: +61 (08) 8351 9359
Mobile: 0450 901 286
Fax: +61 (08) 8354 3054
Email: terry@eadonhomeloans.com.au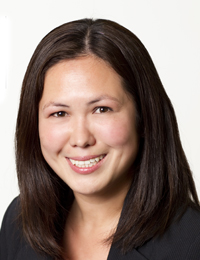 Pamela Carrington
Pamela is the newest member of Eadon Home Loans, and is based in the Northeastern suburbs of Adelaide. Backed by 24 years in Banking and Finance, with roles from a Customer Service Representative to Credit Operations Manager, to being a Mortgage Broker for the past 4 years, Pam is positioned to assist you understand and navigate your lending needs.
Being born and bred in the main Financial District of the Philippines, Pam is fluent in the Filipino language and has earned the trust of the Filipino communities from Adelaide, Port Pirie and Port Augusta. Being a people person, first and foremost, Pam enjoys being invited by her customers to their House Blessings, Weddings and other personal events.
When not thinking of mortgages, Pam enjoys spending time with her partner and their twin girls who have just turned 5. She is also a supporter of Backpacks4SAKids as well as sponsoring First Aid for parents, together with St. John's Ambulance.
Whether you are looking to purchase your first home, or refinancing, or investing, call Pam on 0425 872 929 or email Pamela@eadonhomeloans.com.au for your complementary appointment.
Phone: +61 (08) 8351 9359
Mobile: 0425 872 929
Fax: +61 (08) 8354 3054
Email: pamela@eadonhomeloans.com.au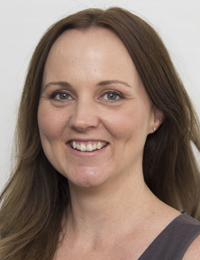 Rachel Fraser
Give Rachel a call, she would love to help you.
Phone: +61 (08) 8351 9359
Mobile: 0413 601 889
Fax: +61 (08) 8354 3054
Email: rachel@eadonhomeloans.com.au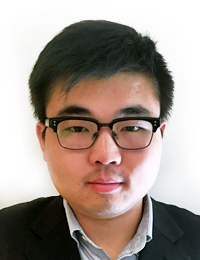 Pengfei Qiao

Pengfei is an Approved Broker with the FBAA (Finance Brokers Association of Australia) and a Licensed Credit Representative. He is passionate about providing financial solutions that are easily understood by customers.

Pengfei also holds a Bachelor degree of Applied Finance, which he can apply his expertise to assist potential home owners with professional investment and home loan advice. Pengfei is a native Mandarin speaker who has been in Australia for 8 years and be able to provide thorough service to customers with both Chinese and local backgrounds.
If you are looking to get the best out of your mortgage whether it be a new loan or a review in your repayments call Pengfei today to make an appointment for a range of options in the market serving for your best interest.
鹏飞是 FBAA 认证的贷款经纪人。他工作热情,给客户提供通俗易懂、简单有效的财务方案。
鹏飞拥有应用金融学本科学位,对于有需要贷款的客户,他能够运用自己所学的专业知识,给与他们专业的投资和房贷建议。鹏飞在澳洲学习生活8年,母语为普通话。这使他能够运用熟练的普通话和英语给客户提供更好的服务。
如果你是在为你的房子寻找合适的贷款或者是想减少现有贷款的还款金额,请和鹏飞联系预约时间,他会努力满足你的需要,提供市场上最佳的选择。
联系方式如下:
Phone: +61 (08) 8351 9359
Mobile: 0401880356
Fax: +61 (08) 8354 3054
Email: pengfei@eadonhomeloans.com.au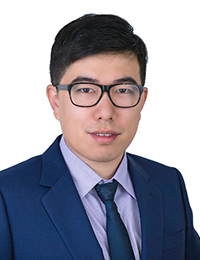 Ruwei Jiang (David)

Ruwei is a qualified Broker with the FBAA (Finance Brokers Association of Australia) and a Licensed Credit Representative. He is a customer focused financial professional with 7 years' experience and looks to build clients for life, not for a single transaction!
Ruwei has solid experience and knowledge of various clients' situation and policy, and he is expert in purchases, refinancing, and construction lending, investment property funding are some other areas of expertise. Also, Ruwei is fluent both in Mandarin and English, he is able to delivery tailored financial advice.
If you are looking at getting a new home loan or in the future, or seeking the advice on your current home loan, then welcome to contact me.
Phone: +61 (08) 7070 6667
Mobile: 0430 203 002
Email: ruwei@eadonhomeloans.com.au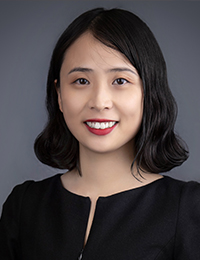 Wenqin Fan (Lisa)
Lisa has extensive knowledge of Generally Accepted Accounting Principles (GAAP) accounting, financial regulations, financial products, and credit analysis. Before joining Eadon Home Loan, she had completed her CPA professional level and tutored four accounting courses in University of Adelaide.

Lisa keeps the customer at the centre of everything do, quality and timeliness of service is provided to every stage of credit submission. Her rich credit industry experience, excellent personal skills and financial smarts will ensure seamless mortgage consulting experience to you.
Contact Lisa to make an appointment to discuss your mortgage requirements today.
Phone: +61 (08) 7070 6667
Mobile: 0415 089 992
Fax: +61 (08) 8354 3054
Email:wenqin@eadonhomeloans.com.au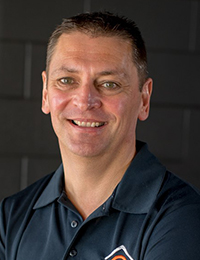 Ben Murphy
Ben is a highly qualified mortgage broker with more than 30 years experience in the finance industry including 12 years as a financial planner.
Given his broad experience Ben takes a holistic view of customer's needs and acts accordingly.
Ben's specialty is simplifying the home loan process for his clients and explaining things in an easy to understand manner. Ben receives outstanding feedback from his clients in relation to the level of personal customer service that he provides. Many of Ben's clients provide referrals to their family and friends.
Phone: 0490 503 358
Email: ben@eadonhomeloans.com.au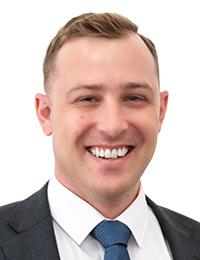 Stewart Fielder
Stewart's finance industry experience dates back to 2011, as a Mortgage Planner Stewart's knowledge has provided successful results for a multitude of different clients and scenarios from first home buyers through to investors and self funded retirees.
Stewart is passionate about finding the right offer for you and delivering a service that goes above and beyond expectations, he is with you every step of the way from initial consultation through to settlement of your loan and in to the future.
Stewart has a vast panel of lenders to choose from and holds memberships with FBAA and AFCA.
Phone: 0452 513 243
Email: stewart@eadonhomeloans.com.au